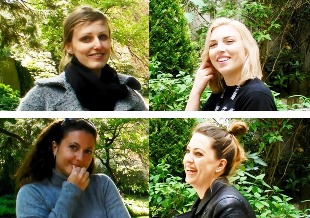 A lot has been said about what makes women happy whether it is Chocolate or surgery, or bigger bottom or sex, money, power, career? The options for women are endless nowadays.
But nothing conclusive so @jnewsnetwork filmed an episode to demystify this topic. The latest episode of new funny web series "what women want" is launched by Journalism News Network @jnewsnetwork recently on the YouTube.
The latest episode 3 explores What Makes Women Happy".
Female participants have shared their interesting funny reactions on this topic.
Some of the girls have expressed Chocolate make them happy and other have shared that travel and green spaces make them feel happy but nobody seems to have suggested that either money or man makes them happy.
Thousands of book has been published on this relates subject, however, the only solution to the happy is to get in touch with your true self by meditating and figure out for yourself what you really want out of this life and what makes you, personally, feel good.
Do send us your views what makes you happy :-)